2018-19 season
The sixth season saw seven teams playing in national tournaments, including 3x3.
Women's first team — in Premier League
Men's first team — in SuperLeague
Women's second team — in SuperLeague
U18 men and women — in DYUBL
3x3 teams — in Russian Championship
MBA Women — 4th in Premier League
MBA's result in Russian Cup this season was quarterfinal. After 118-53 showdown with newcomer Chernye Medvedi, our team was stopped by eventual cup winner, UMMC Ekaterinburg, 74-99.
Again 50/50 in EuroCup group stage — and again a sport in the playoff bracket.
First knockout round against Botaş SK was extremely competitive. Both home and away games concluded with one-point difference in MBA's favour. Round of 16 marked two games with one of the favourites, Uni Girona. MBA won first leg at home 71-69 but then fell on the road, 73-63, and lost to the eventual semifinalists by aggregate.
In the midseason the team was joined by Anastasia Logunova, who helped secure the win over Nadezhda and strengthen MBA's playoff case.
MBA took 4th place in the regular season and, for the first time, home-court advantage — at least for the first round vs Inventa Kursk. 2-0 win sent the team to its first-ever national semifinals. Even with losing rest of the playoffs, MBA historically finished fourth.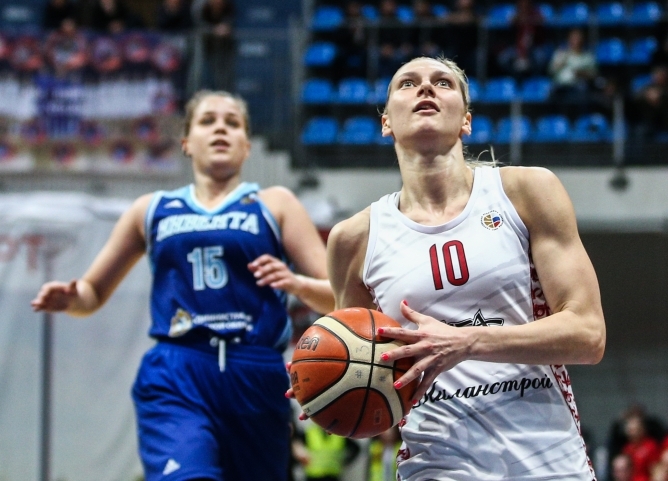 MBA Men — 12th in SuperLeague (D-2)
Like in previous Cup season, the men's team passed single-game 1/16 final and stopped at 1/8 final, overtaken by the same opponent — one of SuperLeague top teams Samara.
Fighting for top-8 spot all season, the team was in the race for a while — even with a slow start. Some losses against direct competitors, however, were critical to standings and put us to the 14th position.
MBA went 4-2 in classification games and finished the SuperLeague season at 12th overall place.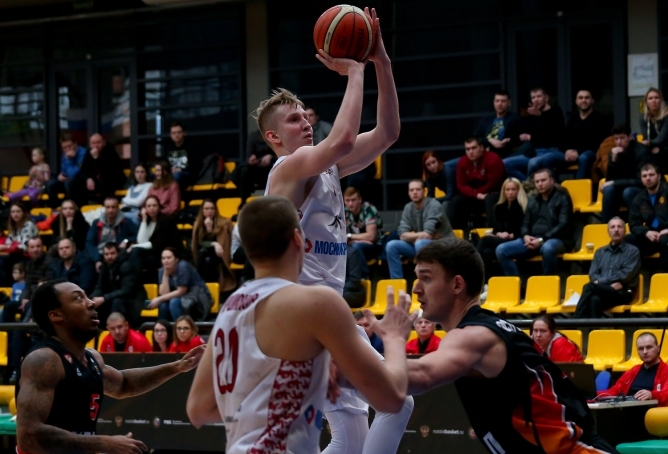 MBA-2 Women — 11th in SuperLeague
MBA second team was the youngest of all SuperLeague participants, with 19-year Yulia Kiseleva the only player born before 2000.
With six wins in the regular season and 1-3 record in classification (9th-11th) games, MBA finished 11th.
MBA U18 Men — 3rd in DYUBL
The youth went undefeated in group stages, one impressive win after another. The only significant loss came in the semifinal, 51-65 vs Lokomotiv Kuban. Nonetheless, MBA grabbed the bronze, beating CSKA-2 in the close 3rd place game, 74-72.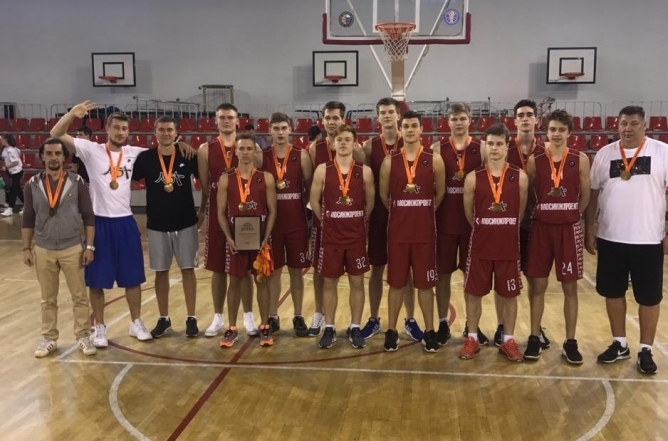 U18 Women — in DYUBL
The reigning champions looked safe and sound through group stages, having lost only once. But the Final Eight turned out the biggest drama, with 0-3 start and only one last win for 7th place overall.
MBA 3x3 teams
MBA-2 SuperLeague team fielded two 3x3 rosters for Russian Cup. Both of them reached quarterfinals.
After that, MBA 3x3 went international, reaching quarterfinal at the Minsk tournament, the test event before 2019 European Games.
The main event of the 3x3 season was the Russian Championship tour.
Women's team ended up on podium in all three stops they took part in, including one win.
Out of two men's stops, MBA reached two semifinals and one final.
In the Season Final in Perm, men's MBA reached quarterfinal and showed some claws against one of the world's best teams, Gagarin, 14-17.
Women's MBA 3x3 went all the way to becoming first Russian Champions, having won every pool game, semifinal against COP-Petersburg (20-8) and final vs Matryoshki, the reigning Russian Cup holder (17-11).