2015-16 Season
In its third season, the club was represented by six teams:
MBA Men — in SuperLeague I
MBA Women — in Premier League
MBA-2 Women— in Russian SuperLeague
MBA-1 and MBA-2 in YUBL
MBA U18 Women — 2nd in DYUBL
MBA Women — 5th in Premier League
Upon the extension of Premier League, MBA women's team joined the elite division of Russian women's basketball.
Even with the necessary upgrade, the club felt right to stick with its ideology, thus keeping Moscow basketball schools alumni as the core. To be competitive on the new level, two 'foreign' (in MBA philosophy that means 'from outer Russia') players, Maria Toropova and Maria Kaitukova.
Premier League was uncharted territory: no one, even the players themselves, didn't know what to expect of them. After rough testing from UMMC and Nadezhda powerhouses, MBA gained their first Premier League wins soon enough, beating Dynamo Novosibirsk on the road and Dynamo Moscow at home court. 11 wins in 22 regular season games by MBA became a new Premier League record for newcomers. The team earned a playoff spot early, and then put up a good fight in the quarterfinals against Nadezhda, the recent EuroLeague Women runner-up. The postseason didn't end there — 5th-8th place classification series were to decide EuroCup Women allocations. MBA beat Enisey 2-1, taking the crucial away game in Krasnoyarsk. Then, in the 5th-6th place series, MBA beat Dynamo Novosibirsk 2-1 despite losing Game 1. That's how a new Premier League team reached European level on the very first elite season.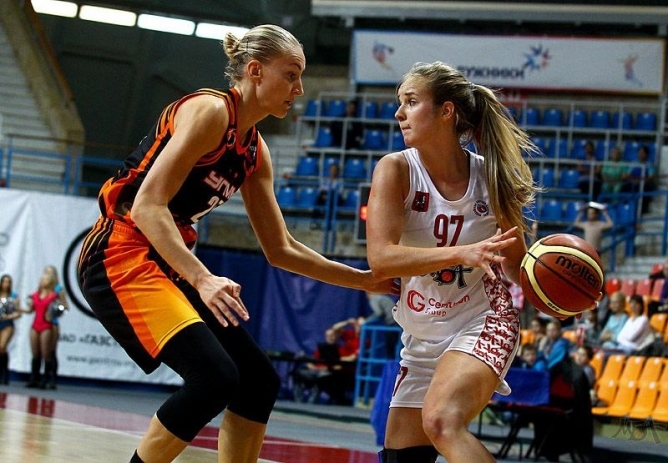 MBA Men — 9th in SuperLeague IMen's team started the season roughly, being eliminated from the Russian Cup at group stage and waiting for their first championship win till December. After that MBA performed much better result-wise, got their first-ever win streak in the SuperLeague (Temp-SUMZ-UMMC and Ural Ekaterinburg). And stopped at one shot from beating the season's best team Sakhalin. The team stayed long in the playoff run, but was dragged down by the clumsy start. Nonetheless, our guys proved themselves competitive in the classification tournament, beating all three opponents and reaching 9th place overall. A huge step up compared to the previous season.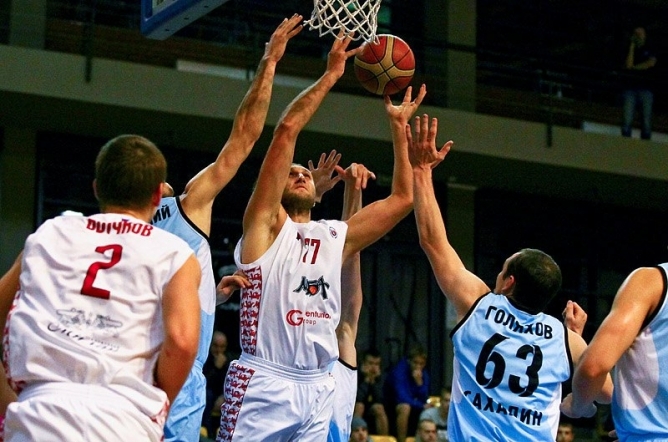 MBA-2 Women — in SuperLeague
While in previous seasons SuperLeague Women was home for MBA's first team, now the second team took the hot seat. Our young roster was composed mostly of just-graduates, with help from SuperLegaue-experienced Anastasia Gavrilova. MBA-2 reached 5th place in the regular season, but went even higher in the playoffs, beating Voronezh-SKIF in Round of 8 and then Stavropolchanka-SKFU in the Semifinals. The best-of-3 Finals took all three games. Our girls came out with silver medals, while well-seasoned Dynamo-Farm Kursk took the title.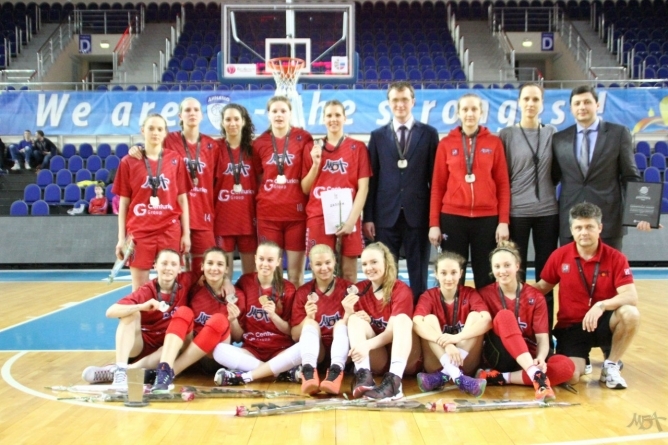 MBA-1 and MBA-2 — 7th and 18th in DYUBLLike women in 2013-14 season, MBA fielded not one but two teams for the U18 championship. The main roster could be competitive at high national level, while the second team, mainly 16-year-olds, had their first season in DYUBL.
MBA-1 had a rollercoaster ride to the Final Round (Top 8). The most remarkable was the Semifinal Round, where the guys kept coming back from being down and winning seemingly unwindable games. The Final Round in Saratov was not the best moment, where the only win came in 7th place game.
MBA-2 looked relatively well even matching opponents who were mostly two years older. The result was 18th place out of 32 teams and lots of important experience.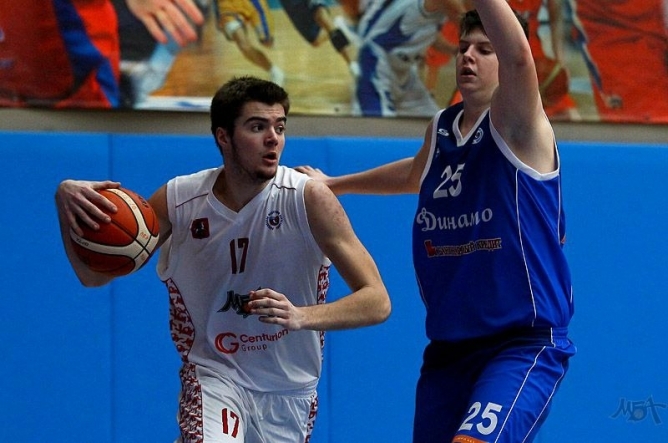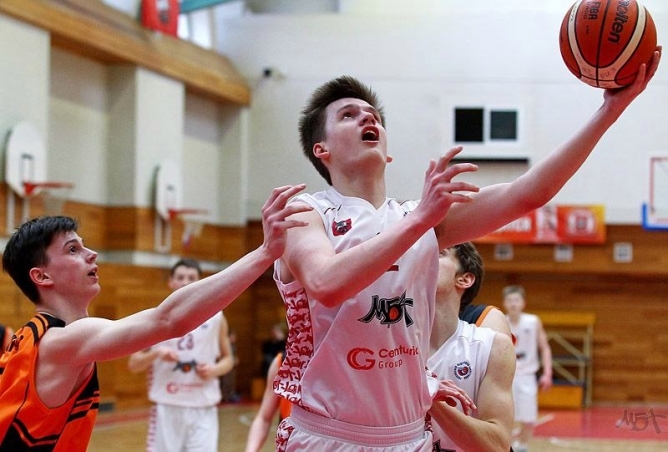 MBA U18 Women — 2nd in DYUBL
The U18 women's team already had a good medal-mining tradition. After two straight bronzes something higher could be expected — and indeed was delivered. Our girls broke the enchanted barrier of semifinal by beating Dynamo Moscow and came out with silver medals.