2016-17 Season
It was MBA's fourth professional season. The club was represented by five teams:
Women's first team — in Premier League
Men's first team — in SuperLeague
Women's second team — in SuperLeague
U18 men and women — in DYUBL

MBA Women — 6th in Premier League, QF in Russian Cup, 1st Rd in EuroCup
Before European debut, the team underwent big transformation. The coaching staff was joined by Andrey Andrushchenko. Two players, Maria Toropova and Anastasia Loginova, took maternity leave, and Daria Prosolupova moved from Moscow to Rostov-on-Don. Instead, MBA bolstered the roster with Karina Nizamova, Alexandra Marchenkova, Polina Fedorova, and former MBA-2 player Nina Glonti.
MBA reached Russian Cup's quarterfinal, where more experienced Nadezhda Orenburg showed their skill and advanced to Final Four.
The principal event of the season was MBA's international debut. Fifth place in Premier League last spring qualified our team directly into EuroCup main draw.
First international game and first international win came on October 27, 2016. MBA beat PEAC-Pécs 73-69. Unfortunately, the return game with the same opponent ended with bigger difference, which gave the Hungarian team the tie-breaker. Indeed, both teams were tied in the final group standings, so even 3-3 record left MBA only third, out of next round. Still an impressive debut by Moscow team.
After losing five in a row to start a Premier League season (including devastating 60-61 home loss vs Nadezhda), MBA's playoff looks seemed poor. But the girls proved that there was no impossible for them, and went 9-6 in the rest of regular season, finishing 6th.
The same result followed in the playoffs. 0-2 against powerful Nadezhda, 2-1 in classification playoff vs Dynamo Novosibirsk, and 0-2 vs Vologda-Chevakata in 5th-6th place series.
Even finishing one step lower compared to previous miraculous season, MBA did a good job finding their place in the elite division of women's Russian championship.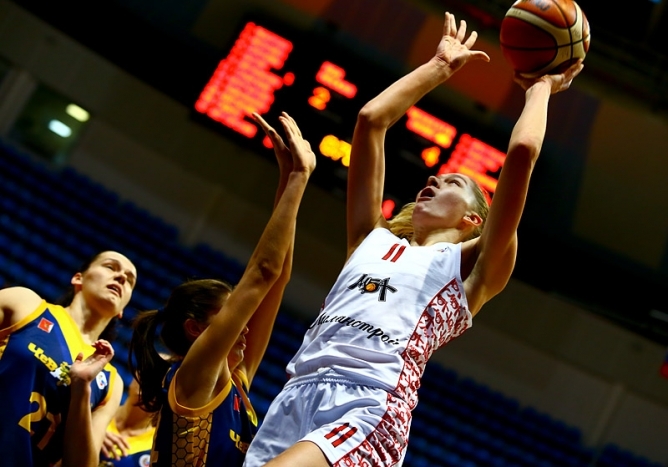 MBA Men — 6th in SuperLeague, R16 in Russian Cup
The team passed one stage of Russian Cup thanks to beautiful 91-86 win over CSKA-2 in Round of 32. Round of 16 was tough as well, and the game at Novosibirsk also ended with 5-point difference. Though in favour of opponent this time.
SuperLeague I season saw some ups and downs by MBA, including powerful four-win streak in winter. However, the team didn't make it to the playoffs, finishing 10th in regular season.
But the season format still left MBA some postseason aspirations. The RBF Cup, which included teams not qualified for playoffs or eliminated in the quarterfinals, saw two overtimes (1-1) and huge 24-point win over powerful Sakhalin, giving our team way fo Final Four.
That's where another overtime happened — the Muscovites beat Ural 72-67 in the semifinal. The RBF Cup final and the 5th overall SuperLeague place went to Samara, while our team finished 6th and made another step up the rankings.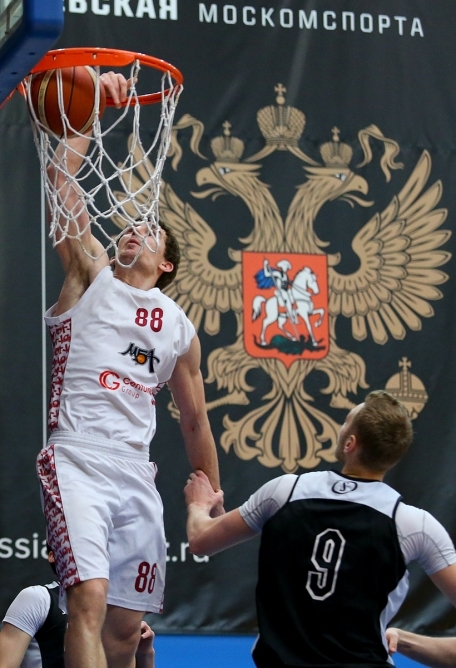 MBA-2 Women — 3rd in SuperLeague
Another renovation for the roster — and a good chance for mostly 18-year-old players to prove themselves against more mature opponents. MBA-2 finished the regular season with .500 record (18-18) and 5th rank.
The team went on to win another medals of the second-strongest national league. On their way to bronze our girls beat Samara in quarterfinals 2-1, lost to Dynamo-Farm Kursk 0-2 and beat Rostov-Don 2-1, making a big 80-61 splash in Game 3.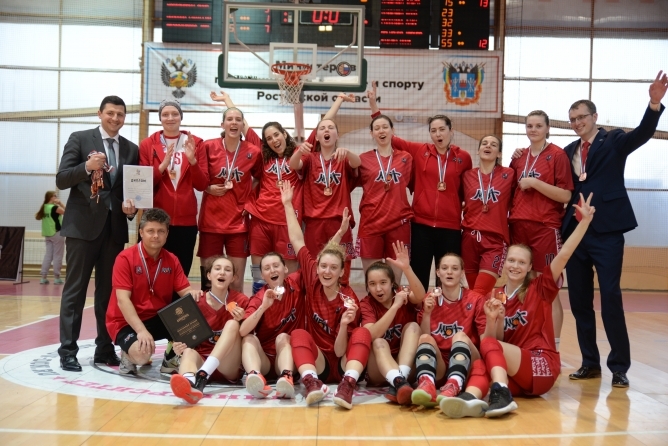 MBA U18 Men — 9th in YUBL
Basically it was a U17 team, one of the youngest in the tournament. MBA reached the Second Group Stage, a bit short of Final Eight, but went on to win all games in the consolation tournament (9th-14th places).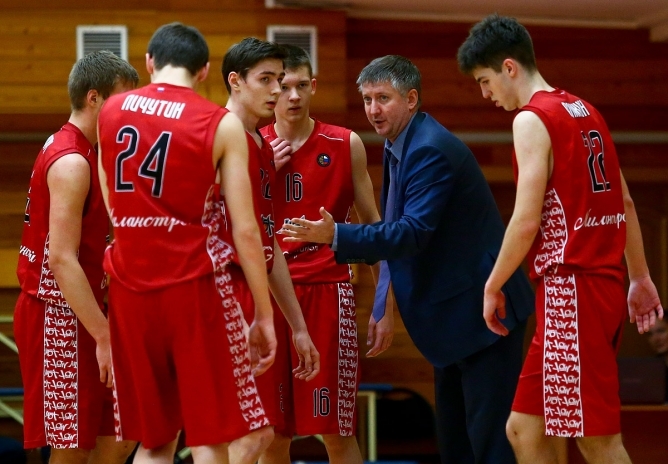 MBA U18 Women — 4th in DYUBL
For the first time in history, MBA didn't make it to the podium of U18 Women's national championship. The Final Eight was going very well to a certain point — which was loss to Sparta&K in the semifinal. Bronze medal game also was not ours this time — Dynamo Moscow earned the bronze honours.