2017-18 Season
The anniversary season saw five MBA teams:
Women's first team — in Premier League
Men's first team — in SuperLeague
Women's second team — in SuperLeague
U18 men and women — in DYUBL

MBA Women — 5th in Premier League, 2nd in Russian Cup, reached playoffs in EuroCup
The 5th season was celebrated by MBA's first ever Russian Cup Final Four. Getting two handy wins over Stavropolchanka-SKFU and Rostov-Don-YFU (42 points cumulated difference!), our players wrote history by themselves.
Speaking of 'first-ever', MBA also reached the EuroCup playoffs. Finishing group stage with the same 3-3 record as a year ago, this time our girls advanced, eventually falling to Mersin SK of Turkey in Round of 24.
Last month of the year traditionally is time for Women's Russian Cup Final Four. Not only was it busy month for MBA, but also a fruitful one. Semifinal win against Inventa Kursk secured the podium, though the next opponent from the same city — Dynamo Kursk — was too much to swallow. Historical second place for MBA and Team of the Tournament honours for Karina Nizamova.
In the closure of regular Premier League season, MBA was striving for 4th place — but fell to 7th after a loss to Kazanochka in season-closer.
That forced MBA to play Dynamo Kursk in the first playoff round (0-2), but after that our girls have again risen to the fifth place, winning classification series against Kazanochka (2-1) and Sparta&K (2-0).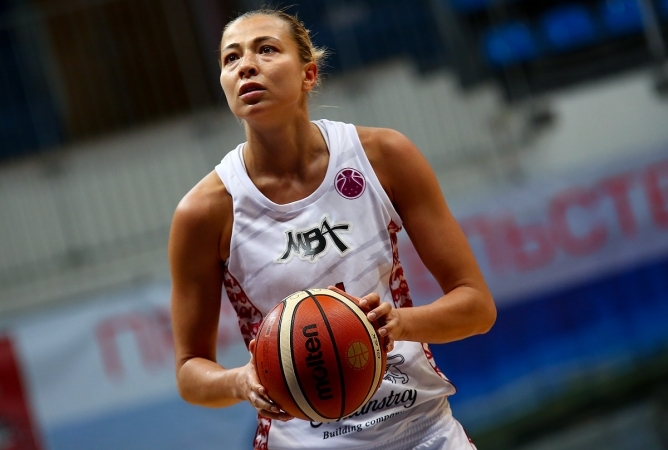 MBA Men — first playoff appearance
SuperLeague autumn was rough for MBA: 3-8 to start the season.
In the Russian Cup our guys beat CSKA-2 in a single 1/16 final game, and then won the first leg of 1/8 final vs Samara, though losing the second by a bigger margin.
Clumsy start in SuperLeague was followed by 4-1 stretch, started with extraordinary overtime win on the road against Novosibirsk, 77-78.
The rest of the regular season became a thriller. MBA fought their way to the playoffs, though with couple of games to go it seemed impossible. Another memorable win over Novosibirsk along with Irkut losses made the Moscow team last-minute postseason participant.
Being last seed in the playoffs means you have to face the best team of the regular season (and most likely never stand a chance). So even one win in this situation could be sort of sensational. 1-3 in quarterfinals against Samara and another step forward in first playoff appearance.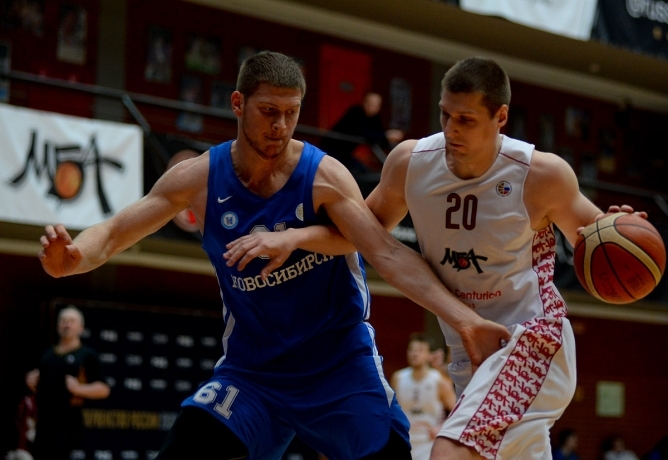 MBA-2 Women — 5th in SuperLeague
Regular season was a rollercoaster for the new team (some leaders left, 15-17-year-olds filled in). With the main team maintaining firm positions in Premier League, MBA-2 was bound to provide playing time and experience, not only wins and medals — and sometimes it can't be done both.
Left out of medal race, though, the team got together, won all the games and rose to 5th place to sugar the pill of regular season.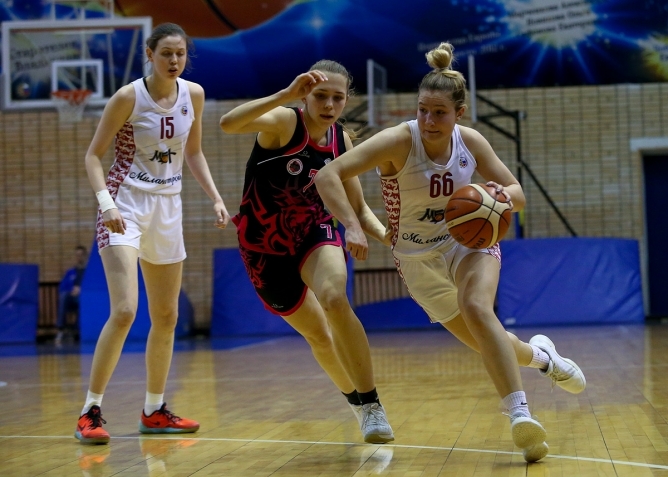 MBA U18 Men in YUBL
First non-Final-Eight season caused big changes, and those included both coaching staff and roster.
9-1 in Preliminary Round made a strong case for new MBA U18 season.
Semifinal Round saw another bunch of victories, including the 100-54 stunner vs Khimki.
Back to the Final Eight! The roster, though, was one of the youngest in the league — most of the players should still fit to U18 even a year later. Lokomotiv Kuban and Zenit were stronger in the group, so MBA was third and out of semifinals. Only to smash the consolation tournament and grab the 5th overall place.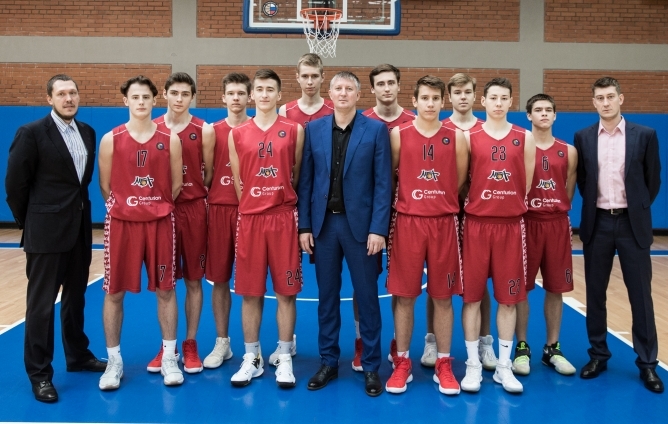 MBA U18 Women — DYUBL champions
For the first time, the DYUBL team was joined by players of MBA-2 who still met the age criteria.
And the result followed immediately. Young Moscow girls went undefeated through all group stages.
The right to host Final Eight was granted by RBF to our club. All the contenders gathered in Timiryazevskaya Basketball School.
MBA continued to shine and dominate in the decicive matchups of the season, flourishing with two blowout wins in medal games (+19 vs Sparta&K and +24 vs Dynamo Kursk). Much awaited and deserved gold had finally arrived.